Parry wants wrangle sorted
Reds supremo makes ownership plea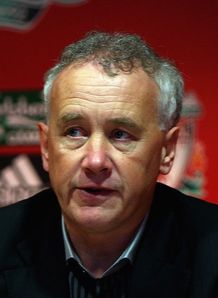 Liverpool chief executive Rick Parry believes the Reds' ownership saga is coming "to a head" and has called on the club's American co-owners to find a solution as quickly as possible.
George Gillett revealed in an interview earlier this week that his relationship with Tom Hicks had long since broken down, and Parry admits that he sees no way in which they can carry on as a partnership.
With Dubai International Capital reportedly keen to launch a full takeover of the Anfield club, Hicks has so far refused to do business unless he can retain a controlling share, while Gillett appears more amenable – claiming DIC would be "responsible" owners.
But whatever happens, Parry has called for matters to move quickly.
"I think it brings it to a head – clearly for the good of the club from where I sit," he told Radio Five Live's Sportsweek programme.
Dragged on
"The hope will be that it's resolved quickly now, it's dragged on for long enough and the ideal would be to move to as speedy a resolution as possible."Parry added: "All things are possible at the moment – somebody's got to sell, that's clear. If they're not able to co-exist then there needs to be a solution where one buys and one sells, or both sell.
"There aren't too many other possibilities but it's pretty clear that to carry on with the status quo is going to be extremely difficult."