Italy Bristles at Libya after getting "warning" about "Right Winger"
UPDATE 1-Italy bristles at Libya warning on right-winger
Sun May 4, 2008 1:08pm EDT
http://www.reuters.com/article/rbssEnergyNews/idUSB51097420080504?sp=true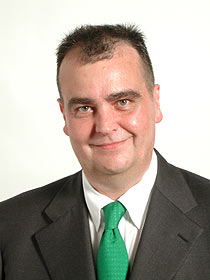 Roberto Calderoni
By Deepa Babington
ROME, May 4 (Reuters) – Italy's foreign minister attacked Libya's warning against appointing a far-right lawmaker to a ministerial post as "intolerable" interference in internal affairs, adding to a growing political outcry over the issue.
Italian lawmakers have been angered by a Libyan charity's warning of "catastrophic repercussions" to bilateral ties if Roberto Calderoli — a maverick lawmaker known for his anti-Islamic rhetoric — becomes reforms minister as expected.
"I find the interference of a foreign country on the formation of the Italian government intolerable," outgoing Foreign Minister Massimo D'Alema told Italian television.
The issue now risks becoming the first diplomatic headache for Silvio Berlusconi's new government. Franco Frattini, who as the next foreign minister may have to sort out the row, also called for respect on internal decisions.
"It is up to us to understand the worries of governments and friendly people and listen to their advice," Frattini told La Repubblica daily in an interview published on Sunday. "But respecting decisions of those elected to the government by their people is a pillar of internal and international democracy."
CONCERN
Still, D'Alema, part of the centre-left alliance that lost April's election, warned Arab and Mediterranean partners were viewing the return of the Italian right to power with concern and hoped Calderoli would avoid repeating "past mistakes."
Calderoli, a member of the Northern League party within Berlusconi's coalition, angered Muslims in 2006 by wearing a T-shirt emblazoned with cartoons of the Prophet Mohammad that prompted deadly riots in Libya in protest at the gesture.
The politician further outraged Italy's Muslim community last year by promoting a "pig day" protest where he threatened to walk a pet pig in an area reserved for a new mosque.
The Gaddafi International Foundation — which made a similar warning on bilateral ties when the riots erupted in 2006 — is chaired by Muammar Gaddafi's son Saif al-Islam, widely thought to play a major role in Libya's diplomacy with Western states.
Italy is OPEC member Libya's main European trade partner and Italian oil company ENI holds stakes in pipeline, natural gas and oil projects in Libya.
The two nations have also been cooperating to stem the flow of illegal migrants to Italy — a key issue on the agenda for Berlusconi's government that swept to victory promising a crackdown on illegal immigrants to bring down crime levels.
(Editing by Matthew Jones)