http://www.treas. gov/press/ releases/ hp1023.htm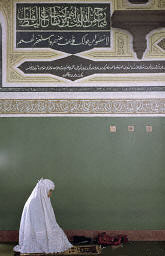 Washington – The U.S. Department of the Treasury today designated the
Kuwait-based Revival of Islamic Heritage Society (RIHS) for providing
financial and material support to al Qaida and al Qaida affiliates,
including Lashkar e-Tayyiba, Jemaah Islamiyah, and Al-Itihaad al-Islamiya.
RIHS has also provided financial support for acts of terrorism.
"Designating and freezing the assets of an organization engaged in
charitable work is a decision not taken lightly because the last thing we
want to do is cut off needed humanitarian assistance," said Stuart Levey,
Under Secretary for Terrorism and Financial Intelligence. "However, the
reality is that RIHS has used charity and humanitarian assistance as cover
to fund terrorist activity and harm innocent civilians, often in poor and
impoverished regions. We have a responsibility to do all we can to shut down
the funding channels of terrorism."
RIHS was designated today under Executive Order 13224, which targets
terrorists and those providing financial, technological, or material support
to terrorists or acts of terrorism. Any assets RIHS holds under U.S.
jurisdiction are frozen and U.S. persons are prohibited from engaging in any
transactions with RIHS.
The RIHS offices in Afghanistan (RIHS-Afghanistan) and Pakistan
(RIHS-Pakistan) were designated by the U.S. Government and the United
Nations 1267 Committee in January 2002 based on evidence of their support
for al Qaida. At that time, there was no evidence that the Kuwait-based RIHS
headquarters (RIHS-HQ) knew that RIHS-Afghanistan and RIHS-Pakistan were
financing al Qaida.
Since that time, however, evidence has mounted implicating RIHS-HQ in
terrorism support activity. The U.S. Government has learned that RIHS senior
leadership, who have actively managed all aspects of the organization' s
day-to-day operations, have been aware of both legitimate and illegitimate
uses of RIHS funds.
"We designated two branches of RIHS in 2002, and since then a number of
other countries have taken action against RIHS. We look forward to
continuing our work with Kuwaiti authorities to ensure that legitimate
charitable giving can reach those in need and not be diverted to terrorist
organizations, " Levey continued.
Suspected of providing support to terrorism, RIHS offices have been closed
or raided by the governments of Albania, Azerbaijan, Bangladesh,
Bosnia-Herzegovina, Cambodia, and Russia.
In countries where RIHS activities are banned or scrutinized by local
governments, RIHS-HQ has developed multiple methods to continue its
operations. After the Government of Bangladesh closed RIHS offices, RIHS-HQ
funneled money into Bangladesh through another organization to continue RIHS
activities and to help shield it from scrutiny there. RIHS-HQ has used RIHS
officials and other individuals to courier funds out of the country in order
to evade the scrutiny of the international financial system. In some
countries, including Albania and Kosovo in particular, RIHS senior officials
have assisted RIHS branch offices with name changes, and then continued to
provide financial support to the new organizations.
RIHS Support for Terrorism in South Asia
RIHS-HQ provides significant financial and logistical support to the
U.N.-designated terrorist group Lashkar e-Tayyiba (LeT), a Pakistan-based
terrorist group with links to the al Qaida network. LeT was reportedly
implicated in the July 2006 attack on multiple Mumbai commuter trains, and
in the December 2001 attack against the Indian Parliament. As of 2007, RIHS
provided office space to an LeT leader who visited Kuwait to raise funds for
LeT operations. RIHS officials accompanied the LeT leader while he raised
funds throughout Kuwait. As of late 2007, RIHS sent money to LeT elements on
a monthly basis, and regularly transferred funds to LeT representatives'
bank accounts in Pakistan. In some cases, LeT has received the funds at
charitable entities associated with RIHS.
RIHS also reportedly provided a key source of funding for terrorist attacks
carried out by an extremist group in Bangladesh in 2005. Despite a February
2005 Bangladeshi government ban of the terrorist group Jamaaat Mujahidin
Bangladesh (JMB), on August 17, 2005, JMB launched a series of
near-simultaneous bomb attacks across Bangladesh, killing two and injuring
64 persons. Over 400 bombs exploded during the course of these attacks,
which were carried out in 63 of Bangladesh's 64 provinces. Following the
bombings, RIHS was identified as one of the key sources of funding needed
for staging these attacks. After the August 2005 bombings, RIHS was accused
of funding JMB's military activities with overt and covert funds. These
funds were channeled through a senior leader of a Bangladeshi Islamic
organization. As of early 2005, RIHS in Bangladesh had contributed millions
of dollars to this organization.
RIHS Support for Terrorism in Southeast Asia and the Horn of Africa
RIHS has provided financial and logistical support to the Southeast Asia
based terrorist group Jemaah Islamiyah (JI). Specifically, an RIHS employee
provided logistical support to JI's fugitive leader Nurjaman Riduan
Isamuddin (a.k.a. "Hambali") prior to his capture in 2003. Due to the high
security conditions during the 2002 Asian Summit, the RIHS employee escorted
Hambali from Phnom Penh, Cambodia, to an alternate location, where he then
provided him with accommodations. The employee was later captured and
sentenced to life imprisonment on terrorism charges. An RIHS representative
in Indonesia provided funding to a JI member collecting money for JI
activities. The JI member funneled the funds he received from RIHS and other
sources to JI associates for the procurement of weapons to support their
operations.
RIHS has also funded al Qaida and like-minded terrorist groups in Somalia.
Al Qaida supporters in Somalia reportedly have historically received
significant funds through RIHS. In addition, RIHS provided hundreds of
thousands of dollars to a university controlled by Al-Itihaad al-Islamiya.
IDENTIFIER INFORMATION
Revival of Islamic Heritage Society
RIHS Headquarters- Kuwait
Revival of Islamic Heritage Foundation
RIHF
Society for the Revival of Islamic Heritage
Islamic Heritage Revival Party
Islamic Heritage Restoration Society
IHRS
Kuwaiti Heritage
Ihya Turas Al-Islami
Ijha Turath Al-Islami
Jamia Ihya Ul Turath
Jamiat Ihia Al-Turath Al-Islamiya
Jam'iyat Ihya' Al-Turath Al-Islami
Jami'at Ihy'a Al-Tirath Al-Islamia
Jamiatul Ihya Ul Turath
Jamiyat Ikhya At-Turaz Al-Islami, Society of the Rebirth of the Islamic
People
Jamiatul-Yahya Ut Turaz
Jomiatul Ehya-Ut Turaj
Jomiyatu-Ehya- Ut Turas Al Islami
Jama'ah Ihya Al-Turaz Al-Islami
Jami'ah Al-Hiya Al-Turath Al Islamiyah
Lajnat Ihya Al-Turath Al-Islami
Lajnat Al-Ihya Al-Turath Al-Islami
RIHS Administration for the Building of Mosques and Islamic Projects
RIHS Mosques Committee
Administration of the Revival of Islamic Heritage Society Committee
RIHS Arab World Committee
RIHS Committee for the Arab World
RIHS Committee for West Asia
RIHS Central Asia Committee
Committee for Europe and the Americas
RIHS Europe and the Americas Committee
RIHS Two Americas and European Muslim Committee
RIHS Europe America Muslims Committee
RIHS Southeast Asia Committee
RIHS Committee for South East Asia
RIHS Indian Continent Committee
RIHS Indian Subcontinent Committee
RIHS Committee for India
RIHS African Continent Committee
RIHS Committee for Africa
Revival of Islamic Society Heritage on the African Continent
RIHS Public Relations Committee
RIHS Cultural Committee
RIHS Principle Committee for the Center for Preservation of the Holy Qu'aran
RIHS General Committee for Donations
RIHS Youth Center Committee
RIHS Scientific Committee-Branch of Sabah Al-Nasir
RIHS Fatwas Committee
RIHS Center for Manuscripts Committee
RIHS Educating Committees, Al-Jahra'
RIHS Audio Recordings Committee
RIHS Project of Assigning Preachers Committee
RIHS Office of Printing and Publishing
RIHS Committee for Women
RIHS Committee for Women, Administration for the Building of Mosques
RIHS Women's Branch for the Project of Endowment
RIHS Administration for the Committees of Almsgiving
RIHS Committee for Almsgiving and Charities
RIHS Committee for the Call and Guidance
RIHS-Cambodia
RIHS Cambodia-Kuwait Orphanage Center
The Kuwaiti-Cambodian Orphanage Center
The Kuwait-Cambodia Islamic Cultural Training Center
RIHS Chaom Chau Center
Nara Welfare and Education Association
RIHS-Bosnia and Herzegovina
Kuwaiti Joint Relief Committee, Bosnia and Herzegovina
KJRC-Bosnia and Herzegovina
Plandiste School, Bosnia and Herzegovina
Organizacija Preporoda Islamske Tradicije Kuvajt
Kuwait General Committee for Aid
General Kuwait Committee
RIHS-Albania
Center of Call for Wisdom
CCFW
Thirrja Per Utesi
NGO Turath
RIHS-Kosovo
Dora E Miresise
Hand of Mercy
RIHS-Azerbaijan
RIHS-Russia
RIHS-Lebanon
RIHS-Bangladesh
RIHS-Somalia
RIHS-Ghana
RIHS-Tanzania
RIHS-Benin
RIHS-Cameroon
RIHS-Senegal
RIHS-Nigeria
RIHS-Liberia
RIHS-Ivory Coast
Addresses: Part 5, Qurtaba, P.O. Box 5585, Safat, Kuwait
House #40, Lake Drive Road, Sector #7, Uttara, Dhaka, Bangladesh
Number 28 Mula Mustafe Baseskije Street, Sarajevo, Bosnia and Herzegovina
Number 2 Plandiste Street, Sarajevo, Bosnia and Herzegovina
M.M. Baseskije Street, No.28p, Sarajevo, Bosnia and Herzegovina
Number 6 Donji Hotonj Street, Sarajevo, Bosnia and Herzegovina
RIHS Office, Ilidza, Bosnia and Herzegovina
RIHS Alija House, Ilidza, Bosnia and Herzegovina
RIHS Office, Tirana, Albania
RIHS Office, Pristina, Kosovo
Tripoli, Lebanon
City of Sidon, Lebanon
Dangkor District, Phnom Penh, Cambodia
Kismayo, Somalia
Kaneshi Quarter of Accra, Ghana
Al-Andalus, Kuwait
Al-Jahra', Kuwait
Al-Qurayn, Kuwait
Sabah Al-Nasir, Kuwait
Qurtubah, Kuwait
Hadiyah, Kuwait
Al-Qadisiyah, Kuwait
Al-Fayha', Kuwait
Al-Riqah, Kuwait
Al-Firdaws, Kuwait
Khitan, Kuwait
Al-Sabahiyah, Kuwait
Jalib Al-Shiyukh, Kuwait
Bayan Wa Mashrif, Kuwait
Sabah Al-Salim, Kuwait
Al-Rumaythiyah, Kuwait
Al-Salimiyah, Kuwait
Al-Aridiyah, Kuwait
Al-Khalidiya, Kuwait
Al-Dhahr, Kuwait
Al-Rawdah, Kuwait
Al-Shamiyah Wa Al-Shuwaykh, Kuwait
Al-Amiriyah, Kuwait
Al-Nuzhah, Kuwait
Kifan, Kuwait
Website: www.alturath. org
<http://www.treas. gov/cgi-bin/ redirect. cgi?http: //www.alturath. org>
06/13/2008
http://www.treas. gov/offices/ enforcement/ ofac/actions/ 20080613. shtml
The following entities have been added to OFAC's SDN list:
REVIVAL OF ISLAMIC HERITAGE SOCIETY (a.k.a. ADMINISTRATION OF THE REVIVAL OF
ISLAMIC HERITAGE SOCIETY COMMITTEE; a.k.a. CCFW; a.k.a. CENTER OF CALL FOR
WISDOM; a.k.a. COMMITTEE FOR EUROPE AND THE AMERICAS; a.k.a. DORA E
MIRESISE; a.k.a. GENERAL KUWAIT COMMITTEE; a.k.a. HAND OF MERCY; a.k.a.
IHRS; a.k.a. IHYA TURAS AL-ISLAMI; a.k.a. IJHA TURATH AL-ISLAMI; a.k.a.
ISLAMIC HERITAGE RESTORATION SOCIETY; a.k.a. ISLAMIC HERITAGE REVIVAL PARTY;
a.k.a. JAMA'AH IHYA AL-TURAZ AL-ISLAMI; a.k.a. JAMIA IHYA UL TURATH; a.k.a.
JAMI'AH AL-HIYA AL-TURATH AL ISLAMIYAH; a.k.a. JAMIAT IHIA AL-TURATH
AL-ISLAMIYA; a.k.a. JAMI'AT IHY'A AL-TIRATH AL-ISLAMIA; a.k.a. JAMIATUL IHYA
UL TURATH; a.k.a. JAMIATUL-YAHYA UT TURAZ; a.k.a. JAM'IYAT IHYA' AL-TURATH
AL-ISLAMI; a.k.a. JAMIYAT IKHYA AT-TURAZ AL-ISLAMI, SOCIETY OF THE REBIRTH
OF THE ISLAMIC PEOPLE; a.k.a. JOMIATUL EHYA-UT TURAJ; a.k.a.
JOMIYATU-EHYA- UT TURAS AL ISLAMI; a.k.a. KJRC-BOSNIA AND HERZEGOVINA; a.k.a.
KUWAIT GENERAL COMMITTEE FOR AID; a.k.a. KUWAITI HERITAGE; a.k.a. KUWAITI
JOINT RELIEF COMMITTEE, BOSNIA AND HERZEGOVINA; a.k.a. LAJNAT AL-IHYA
AL-TURATH AL-ISLAMI; a.k.a. LAJNAT IHYA AL-TURATH AL-ISLAMI; a.k.a. NARA
WELFARE AND EDUCATION ASSOCIATION; a.k.a. NGO TURATH; a.k.a. ORGANIZACIJA
PREPORODA ISLAMSKE TRADICIJE KUVAJT; a.k.a. PLANDISTE SCHOOL, BOSNIA AND
HERZEGOVINA; a.k.a. REVIVAL OF ISLAMIC HERITAGE FOUNDATION; a.k.a. REVIVAL
OF ISLAMIC SOCIETY HERITAGE ON THE AFRICAN CONTINENT; a.k.a. RIHF; a.k.a.
RIHS; a.k.a. RIHS ADMINISTRATION FOR THE BUILDING OF MOSQUES AND ISLAMIC
PROJECTS; a.k.a. RIHS ADMINISTRATION FOR THE COMMITTEES OF ALMSGIVING;
a.k.a. RIHS AFRICAN CONTINENT COMMITTEE; a.k.a. RIHS ARAB WORLD COMMITTEE;
a.k.a. RIHS AUDIO RECORDINGS COMMITTEE; a.k.a. RIHS CAMBODIA-KUWAIT
ORPHANAGE CENTER; a.k.a. RIHS CENTER FOR MANUSCRIPTS COMMITTEE; a.k.a. RIHS
CENTRAL ASIA COMMITTEE; a.k.a. RIHS CHAOM CHAU CENTER; a.k.a. RIHS COMMITTEE
FOR AFRICA; a.k.a. RIHS COMMITTEE FOR ALMSGIVING AND CHARITIES; a.k.a. RIHS
COMMITTEE FOR INDIA; a.k.a. RIHS COMMITTEE FOR SOUTH EAST ASIA; a.k.a. RIHS
COMMITTEE FOR THE ARAB WORLD; a.k.a. RIHS COMMITTEE FOR THE CALL AND
GUIDANCE; a.k.a. RIHS COMMITTEE FOR WEST ASIA; a.k.a. RIHS COMMITTEE FOR
WOMEN; a.k.a. RIHS COMMITTEE FOR WOMEN, ADMINISTRATION FOR THE BUILDING OF
MOSQUES; a.k.a. RIHS CULTURAL COMMITTEE; a.k.a. RIHS EDUCATING COMMITTEES,
AL-JAHRA'; a.k.a. RIHS EUROPE AMERICA MUSLIMS COMMITTEE; a.k.a. RIHS EUROPE
AND THE AMERICAS COMMITTEE; a.k.a. RIHS FATWAS COMMITTEE; a.k.a. RIHS
GENERAL COMMITTEE FOR DONATIONS; a.k.a. RIHS HEADQUARTERS- KUWAIT; a.k.a.
RIHS INDIAN CONTINENT COMMITTEE; a.k.a. RIHS INDIAN SUBCONTINENT COMMITTEE;
a.k.a. RIHS MOSQUES COMMITTEE; a.k.a. RIHS OFFICE OF PRINTING AND
PUBLISHING; a.k.a. RIHS PRINCIPLE COMMITTEE FOR THE CENTER FOR PRESERVATION
OF THE HOLY QU'ARAN; a.k.a. RIHS PROJECT OF ASSIGNING PREACHERS COMMITTEE;
a.k.a. RIHS PUBLIC RELATIONS COMMITTEE; a.k.a. RIHS SCIENTIFIC
COMMITTEE-BRANCH OF SABAH AL-NASIR; a.k.a. RIHS SOUTHEAST ASIA COMMITTEE;
a.k.a. RIHS TWO AMERICAS AND EUROPEAN MUSLIM COMMITTEE; a.k.a. RIHS WOMEN'S
BRANCH FOR THE PROJECT OF ENDOWMENT; a.k.a. RIHS YOUTH CENTER COMMITTEE;
a.k.a. RIHS-ALBANIA; a.k.a. RIHS-AZERBAIJAN; a.k.a. RIHS-BANGLADESH; a.k.a.
RIHS-BENIN; a.k.a. RIHS-BOSNIA AND HERZEGOVINA; a.k.a. RIHS-CAMBODIA; a.k.a.
RIHS-CAMEROON; a.k.a. RIHS-GHANA; a.k.a. RIHS-IVORY COAST; a.k.a.
RIHS-KOSOVO; a.k.a. RIHS-LEBANON; a.k.a. RIHS-LIBERIA; a.k.a. RIHS-NIGERIA;
a.k.a. RIHS-RUSSIA; a.k.a. RIHS-SENEGAL; a.k.a. RIHS-SOMALIA; a.k.a.
RIHS-TANZANIA; a.k.a. SOCIETY FOR THE REVIVAL OF ISLAMIC HERITAGE; a.k.a.
THE KUWAIT-CAMBODIA ISLAMIC CULTURAL TRAINING CENTER; a.k.a. THE
KUWAITI-CAMBODIAN ORPHANAGE CENTER; a.k.a. THIRRJA PER UTESI), Al-Andalus,
Kuwait; Al-Jahra', Kuwait; Al-Qurayn, Kuwait; Sabah Al-Nasir, Kuwait;
Qurtubah, Kuwait; Hadiyah, Kuwait; Al-Qadisiyah, Kuwait; Al-Fayha', Kuwait;
Al-Riqah, Kuwait; Al-Firdaws, Kuwait; Khitan, Kuwait; Al-Sabahiyah, Kuwait;
Jalib Al-Shiyukh, Kuwait; Bayan Wa Mashrif, Kuwait; Sabah Al-Salim, Kuwait;
Al-Rumaythiyah, Kuwait; Al-Salimiyah, Kuwait; Al-Aridiyah, Kuwait;
Al-Khalidiya, Kuwait; Al-Dhahr, Kuwait; Al-Rawdah, Kuwait; Al-Shamiyah Wa
Al-Shuwaykh, Kuwait; Al-Amiriyah, Kuwait; Al-Nuzhah, Kuwait; Kifan, Kuwait;
House #40, Lake Drive Road, Sector #7, Uttara, Dhaka, Bangladesh; Part 5,
Qurtaba, P.O. Box 5585, Safat, Kuwait; Number 28 Mula Mustafe Baseskije
Street, Sarajevo, Bosnia and Herzegovina; Number 2 Plandiste Street,
Sarajevo, Bosnia and Herzegovina; M.M. Baseskije Street, No. 28p, Sarajevo,
Bosnia and Herzegovina; Number 6 Donji Hotonj Street, Sarajevo, Bosnia and
Herzegovina; RIHS Office, Ilidza , Bosnia and Herzegovina; RIHS Alija House,
Ilidza, Bosnia and Herzegovina; RIHS Office, Tirana, Albania; RIHS Office,
Pristina, Kosovo; Tripoli, Lebanon; City of Sidon, Lebanon; Dangkor
District, Phnom Penh, Cambodia; Kismayo, Somalia; Kaneshi Quarter of Accra,
Ghana; Website www.alturath. org. Revival of Islamic Heritage Society Offices
Worldwide. [SDGT]