July 8th, 2008 by ginter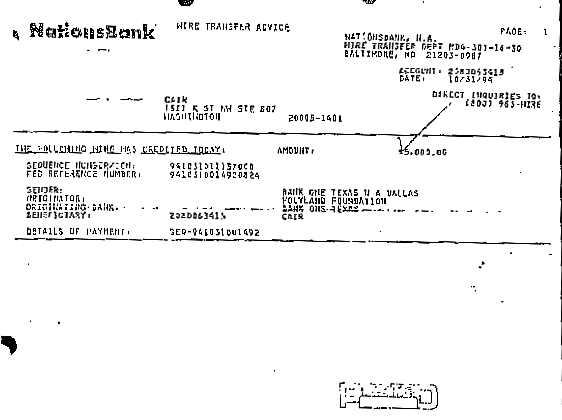 DALLAS (AP) – A federal judge is declining to dismiss an indictment against the former leaders of a Muslim charity accused of financing terrorism.
Defense attorneys had argued that materials left by prosecutors in the jury room during deliberations in the trial of Holy Land Foundation for Relief and Development created a rift among jurors that unfairly forced last fall's mistrial after 19 days of deliberations.
Prosecutors countered that the materials, most of which were shown to jurors during the two-month trial as learning aids to navigate the hundreds of pieces of admitted evidence, were placed in the jury room by mistake.
The federal judge yesterday backed the government's argument that those materials didn't cause the mistrial. A retrial is scheduled for Sept. 8.
The mistrial was declared in October after a chaotic scene in which jurors disputed the verdict in open court even though the forewoman said no one objected during final deliberations.
The Dallas Morning News reports that attorneys for both sides have declined to comment on the judge's ruling, citing a long-standing gag order.
Holy Land defendants are accused of funneling millions to the Palestinian militant group Hamas, which has carried out suicide bombings in Israel. The U.S. government designated Hamas a terrorist group in 1995, making financial transactions with it illegal.
Lawyers for Holy Land said the Texas-based group was a legitimate charity that helped Muslim children and families left homeless or poor by the Israeli-Palestinian conflict.