alburaq rolls out new savings plan in UK – Islam continues to infiltrate the UK, Thanks Archbishiop!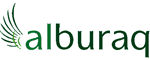 alburaq rolls out new savings plan in UK
The new capital-protected savings plan is a Halaal alternative to a guaranteed equity bond, and allows customers exposure to the stock market in complete harmony with ethical Islamic principles, said alburaq.
Customers can deposit as little as GBP500, and their investment will be linked to the stock market via 20 shares selected from the Dow Jones Islamic Index, according to alburaq. It is reported that savers will be entitled to 100% of the capital gain achieved by the plan while their initial deposit is protected and their investment is in accordance with Shari'ah.
The alburaq Islamic Savings Plan will invest depositors' funds for a period of five years, and will mature on September 26, 2013. Customers can invest up to GBP1 million.
Keith Leach, head of alburaq, said: "We re very excited to launch this revolutionary product. At alburaq we have a tradition of pioneering developments in the UK Islamic mortgage market. We re now breaking new ground in the savings market by launching the UK's first Halaal alternative to a guaranteed equity bond."