Islamic Decree Cripples Sukuk, Imperils Projects (Update2)Bloomberg
By Haris Anwar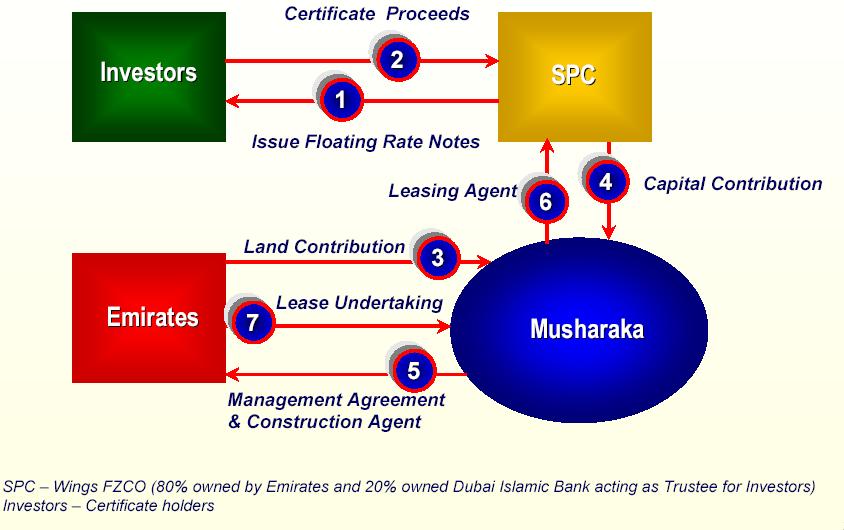 Sept. 3 (Bloomberg) — The fastest-growing part of the global bond market is faltering, and it has nothing to do with subprime mortgages or the credit crunch.
Sales of Shariah-compliant debt, which financed Dubai's Palm development, the world's largest man-made island and where David Beckham and Donald Trump have homes, fell 50 percent in 2008 and prices dropped an average 1.51 percent, according to HSBC Holdings Plc index data.
The so-called sukuk market, which has doubled each year since 2004 and grown to $90 billion, is declining after a Bahrain-based group of Islamic scholars decreed in February that most bonds ran afoul of religious rules. Only one that complies with the edict has been issued, pushing up borrowing costs on projects including $200 billion of real-estate developments in the United Arab Emirates capital.
"In times of distress, the first thing investors sell are the credits they don't fully understand," said James Milligan, Dubai-based head of Middle East fixed-income trading at HSBC, the biggest underwriter of sukuk bonds in the Gulf last year. "This has hit spreads hard in the region," he said, referring to the relative level of the Islamic bonds' yields.
The bonds satisfy Islam's ban on interest by allowing investors to profit from the exchange of assets, rather than money. Sales of the debt fell to $11 billion from January to August, from $21 billion in the same period of 2007, according to data compiled by Bloomberg. They peaked at $38.6 billion last year, growing from virtually nothing six years earlier, the International Monetary Fund said. The decline in prices is worse than the 1.25 percent drop in U.S. corporate bonds, HSBC data show
http://www.bloomberg.com/apps/news?pid=20601109&sid=a_Zh0q70aPxY&refer=home