KKR gives job as director to the ME to a former Lehman regional director
www.gulfnews.com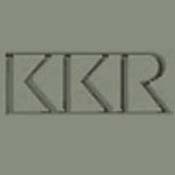 KKR appoints director for Middle East
DUBAI: Kohlberg Kravis Roberts & Company (KKR) has appointed former Lehman Brothers regional director Makram Azar as managing director and head of Middle East and North Africa (Mena).
He will develop the distribution of KKR products in the Mena region and source opportunities for private equity and infrastructure transactions in selected situations.
He will also explore global co-investment opportunities with Mena institutions.
Mr Azar will set up an office for KKR in the region and will begin to recruit professionals to support this new initiative.
"Makram's extensive experience in the Middle East and North Africa, coupled with his deep knowledge of investors in the region, will allow us to enhance KKR's presence there," said KKR co-founder Henry R Kravis.
"This is a key region for KKR and will further extend our global reach and resources."
Mr Azar spent 18 years at Lehman Brothers, latterly as managing director, global head of sovereign wealth funds and chairman of media investment banking for Europe and the Middle East, based in Dubai.