Shariah Law is coming to a mall near you! How shariah law is invading the West
GARCIA: Shariah compliance invades West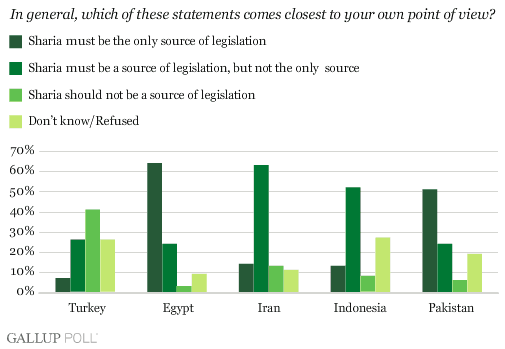 By Anne T. Garcia
Tuesday, September 30, 2008 5:10 PM CDT
Will giving your own children birthday presents soon be obsolete?
Birthdays and wedding anniversaries may not be celebrated under strict Shariah law. Such a practice is banned under the doctrine of "al-Wal wa al-Bara." Loosely translated it says: Love what Allah loves, despise what Allah despises. Allah despises birthday celebrations.
Shariah law is on the rise and the West would do well to take note.
A $2.3 billion chain of Shariah compliant hotels have just been launched by KM Properties. They offer, among other things, separate dining and swimming facilities for men and women. Phase one will be built in the Middle East, Saudi Arabia, Morocco, Turkey, Malaysia and India.
Shariah compliant banks—first established in the Middle East—now dot the landscape of Europe. Since Islamic law forbids lending or borrowing with interest, creative financing circumvents Shariah law.
The banks instead set up lease-to-own deals, layaway plans and partnerships, all meant to protect their customers from violating Shariah law. Buy why worry? All of this is going on half a globe away, right? Au contraire.
continue reading at………………….  http://monroecountyclarion.stltoday.com/articles/2008/09/30/opinions/doc48e2a1cda9663026508352.txt