Amnesty condemns 'horror' of Saudi executions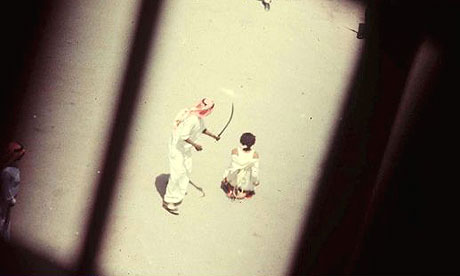 Poor foreign workers bear the brunt of "the stark horror" of Saudi Arabia's secretive death penalty system, Amnesty International said today, with a Saudi citizen up to eight times more likely to escape execution through a "blood money" payment than a foreigner.
Foreign nationals, mostly Asians and Africans, who face capital trials in the conservative kingdom are frequently unable to understand court proceedings if they are not Arabic speakers, are often not represented by a lawyer and are routinely held for long periods in harsh conditions and coerced into false confessions.
"Poor foreign workers are literally paying with their lives when accused of capital crimes in Saudi Arabia," said Amnesty International's UK Director Kate Allen. "Frequently bamboozled by secretive and unfair trials conducted in a language they don't even understand, they go to their deaths with little assistance from their home countries and little mercy from a grossly unfair Saudi justice system."
The Saudi authorities do not provide statistics on the use of the death penalty but Amnesty recorded at least 1,695 executions between 1985 and May 2008. Of these, 830 were foreign nationals and 809 Saudis (with the nationality of 56 unknown). Foreigners make up about a quarter of the country's population of 28 million.
http://www.guardian.co.uk/world/2008/oct/14/saudiarabia-middleeast